We support widows in need with all our strength and charity.
All over the world it looks like the life conditions of the widows are quite similar. No governmental support and neglecting them from the social life seems to be the normality.
To change that, we installed a self-empowerment program for widows. We are creating communities with widows - they meet each other ones a week, talk and work together. Sounds simple? It is.
Successfully working groups started in India, Nigeria, Rwanda, Uganda and Kenya.
One of our long term project is 'a home for widows in India'
We need your help for this large project and ask for donations. An Indian widow usually has nothing - no family, no roof over her head, practically no food and no drinking! Let us give them warmth, and moreover, the essentials to live with dignity.
Thank you very much.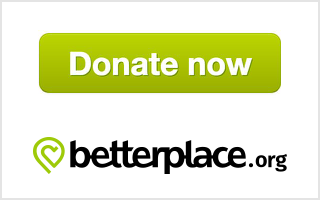 Map: